Eastlake Shores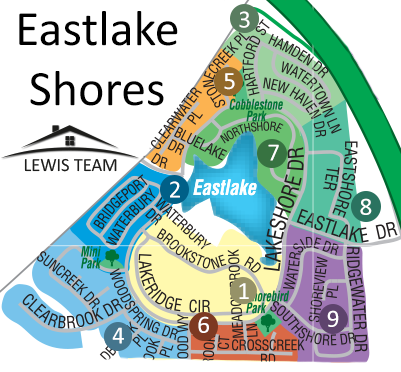 Eastlake Shores Neighborhoods
1 Camelot2 Cottages I3 Cottages II4 Fieldstone A5 Fieldstone B6 Fieldstone CLS7 The Villas8 Villa Martinique9 Vista Cortina
Eastlake Shores Information
Eastlake Shores was one of the first communities to be built in Eastlake. It has the iconic manmade lake where Eastlake got its name. The lake is filled with small fish, like sunfish, and many different species of turtles. Many of the turtles are presumed to be pet shop turtles that were let go for one reason or another. The lake is the center focal point of Eastlake Shores. There is a path all the way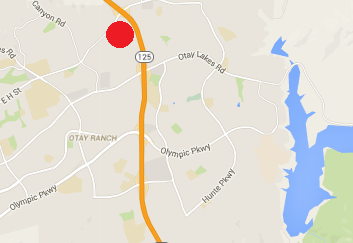 around the lake which is used for walking, jogging and biking. It's a wonderful place to take a stroll or just lie out on a blanket on the grass and enjoy the lake views.
There is a wonderful pool area in the Eastlake Shores Beach Club that has a sandy beach entry. This is part of the Eastlake I Association. The largest of the neighborhoods is the condominium complex of Camelot.  This condo complex sits southwest of the lake and is very large and nice. There are no garages in this complex but there is assigned covered parking. A wonderful community on the lake and there are many others as well as in Eastlake Shores.
Eastlake Shores is located west of Eastlake Hills, north of St. Claire, east of Rolling Hills Ranch and the Eastlake Business area and south of San Miguel Ranch. There is mello-roos and an HOA in Eastlake Shores and it's located in the Chula Vista ZIP Code of 91913. There are many smaller sized homes and condos for sale in this area of Eastlake.
Interested in Eastlake Shores Real Estate?
Give The Lewis Team a call today!  619-656-0655
We are The Eastlake Real Estate Experts!
Latest Eastlake Shores Real Estate Blog Posts